Prescribing Hope and Restoring Balance
ExesaLibero Pharma is dedicated to developing new small molecule drugs to treat rheumatoid arthritis.
Company
Extensive Experience. Specialized Insights. Focused Outcomes.
ExesaLibero Pharma, Inc is a small company incorporated in the State of Delaware and licensed to operate in the State of West Virginia. ExesaLibero Pharma was formed to complete the preclinical toxicology and efficacy studies on a small molecule drug designed to control excess bone erosion associated with rheumatoid arthritis. The results of these studies will form the bases for an Investigative New Drug (IND) application to the Food and Drug Agency (FDA). Following the approval of the IND by the FDA, we expect to initiate clinical trials that will lead to full approval of the drug for clinical use.
Management
John Barnett, Ph.D.
President, and Chief Scientific Officer
Cecilia Barnett, MSN
Vice President, Director of Human Resources
Spilman, Thomas and Battle, Charleston, WV
Legal Counsel
Baker Tilly, Morgantown, WV
Accounting
Board of Directors
Allie Karshenas, Ph.D., Board Chair
WVU Assoc. VP of Clinical Operations & Institutional Advancement, Associate VP of Global Engagement, Assoc. Professor, School of Pharmacy.
Colleen Watkins, M.D.
Assoc. Professor, Dept. of Orthopaedics; Board Certified in Internal Medicine and Rheumatology.
Paul Lockman, Ph.D.
WVU Assistant Vice President of Experimental Therapeutics, Professor, Benedum Fellow, and the Mylan Endowed Chair, School of Pharmacy.
John Barnett, Ph.D., ex officio (non-voting)
ExesaLibero President & Chief Scientific Officer; also, West Virginia University (WVU) Professor & Chair, Dept. of Microbiology, Immunology & Cell Biology

Scientific Advisory Board
John Barnett, Ph.D., Chair
Founding member –West Virginia University (WVU) School of Medicine; Professor & Chair of the Dept of Microbiology, Immunology & Cell Biology. Research focus: immunotoxicology, inflammation, T cell biology
Harry Blair, M.D.
Founding member –Univ. of Pittsburgh Professor of Pathology; Board Certified in Anatomic and Clinical Pathology. Research Focus: bone biology
Werner Geldenhuys, Ph.D.
Member -WVU School of Pharmacy; Assoc Professor; Research focus: pharmacotherapeutics
Jonathan Soboloff, Ph.D.
Founding member –Temple University School of Medicine; Professor Dept. Med Genetics & Mol Biochem. Research Focus: calcium channel function.
Bjorn Soderberg, Ph.D.
Member –WVU Dept of Chemistry; Professor; Research Focus: synthesis of biologically active products
Product & Technology
Creating a new targeted and versatile treatment for acute arthritis
The company is working on a new approach to treating rheumatoid arthritis based on a common pathway in the cell that infiltrates bone and joints. Inflammatory arthritis disables thousands of people each year. It occurs in children and adults after trauma and infections but most cases are idiopathic. Millions of adults live with chronic RA, which has similar features.
Inflammatory arthritis often requires treatments with serious side effects. Later in arthritis, bone erosion is a major problem that causes severe pain and debilitation. There is no small molecule drug available to specifically treat arthritis bone erosion. We show that osteoclast maturation is suppressed by blocking ion channels. An ion-channel antagonist, ELP-004, suppressed osteoclast maturation and strongly suppressed bone erosion in collagen-induced arthritis (CIA) in mice, even after symptoms of arthritis were measurable.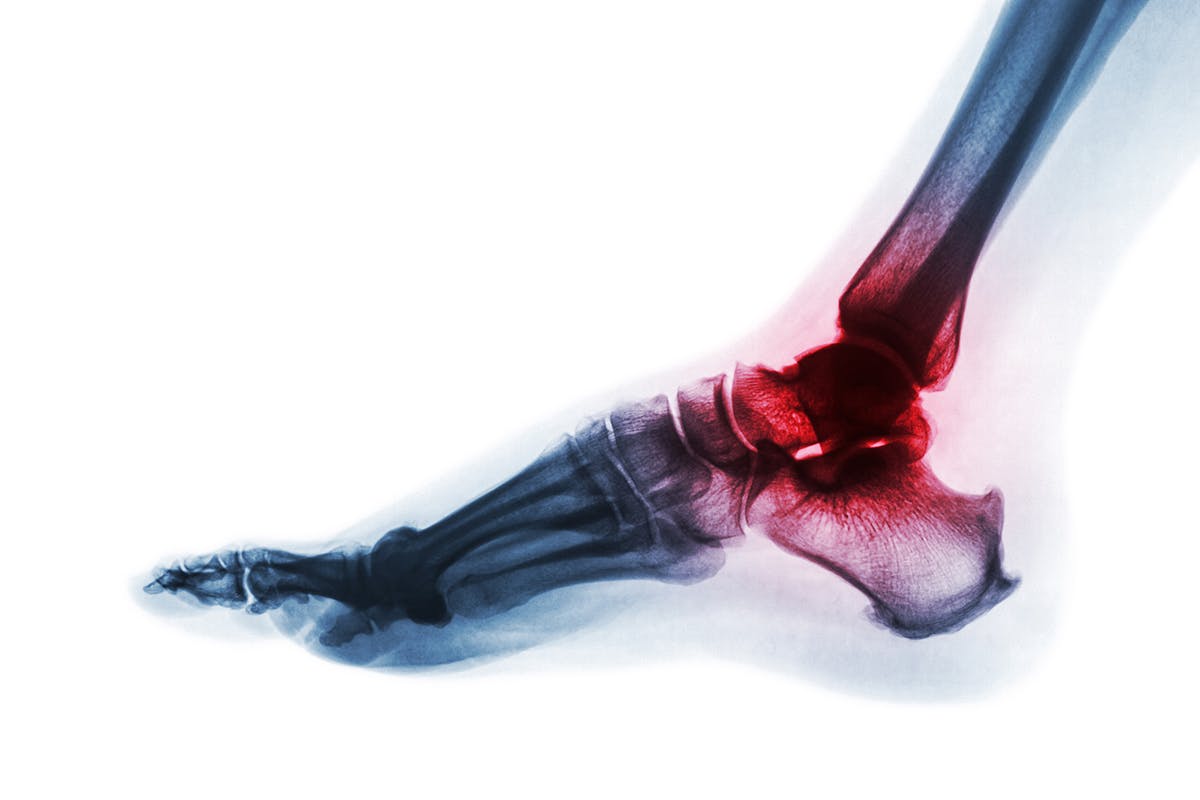 We hypothesize that signals mediated by specific ion channels modulate the final differentiation of osteoclasts resulting in bone and joint degradation in acute arthritis. We propose that pharmacologically suppressing specific ion channels with ELP-004 will prevent bone erosion due to arthritic stimuli without major adverse effects. Preclinical toxicity assays show that ELP-004 has minimal toxicity to the immune and cardiovascular systems and has no measurable genotoxicity. Continued comprehensive pharmacokinetic and toxicokinetic testing in addition to mechanistic experiments with ion-channel signaling, immunology, and bone biology expertise is underway.
Collaborations
Working together to set the sun on arthritic bone erosion.
ExesaLibero has established collaborations with:
West Virginia University (Barnett, Geldenhuys, Soderberg)
Temple University (Soboloff)
University of Pittsburgh (Blair)
Contact
Invest in humanity. Restore the balance. Reap the benefits.
ExesaLibero Pharma
3601 Monarch Court
Morgantown, WV 26508